Ivy League Consulting™ brings out the best in those seeking to improve their personal value. A team of Ivy League-educated consultants enables those who desire a positive outcome to challenging goals.  A primary service of Ivy League Consulting™ is supporting our U.S. veterans who are processing their appeals with the VA.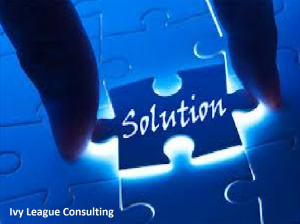 Dr. Joel R. Carr is the lead consultant of the TEAM-Ivy League Consulting™ , which brings out the best in those who served their country by finding the best ways to "thank you for your service." An alumnus of two Ivy League colleges (Harvard and Hopkins), and equipped with three graduate degrees ranging from medicine to business management, Dr. Carr and team seek to roadmap the solution that helps you achieve your goal surpassing challenges that only now appear to be obstacles.
For a limited area ONLY!  A special service is available
for our U.S. veterans in a limited area! 
Ivy League Consulting™

now

 delivers veteran research support to clients who are processing their appeals with the VA. Unlike initial claims, appeals require detailed medical literature reviews, and medical chart reviews using secure sites such as PicnicHealth (HIPPA

protected) to associate the data with known medical conditions. Clients can have their independently-developed proposal reviewed

to see if it is presented logically and follows sound, medical reasoning.  Where necessary

, the client's proposal is critiqued and equipped with focused research from medical standard resources, which are accepted in the profession.  Then, the client can move forward with their Veterans Service Officer (VSO) or attorney to independently file the actual VA Form 9 appeal. This offer is limited to a small region to ensure those who have the greatest need can get this special service of Ivy League Consulting™!
Listed below are just a few of the accomplishments that the TEAM-Ivy League Consulting™ draw from to help you realize a better life giving you tools to reach your new goals:
Doctorate of Osteopathic Medicine
Master of Business Administration
Entrepreneurial specialty certification
Information Systems certification
Master of Public Health, Johns Hopkins University School of Public Health
Child and Adolescent Psychiatry Fellowship, Drexel University School of Medicine
General Psychiatry Residency, Temple University Hospital
Family Practice Residency, Martin Army Community Hospital, Fort Benning
Your best options to use the services of Ivy League Consulting™.  

You can reach us directly and process project payments: HERE.
Ivy League Consulting™ is exclusively owned and operated by Great Life 4 You Holdings Corporation. Use of this page, and others on this domain constitutes acceptance of the Terms of Service and Privacy Policy. No part of this domain may be copied, or changed in any format, sold, or used in any way without express, written permission.